Now before I start, I don't want to come across all Gok Wan and tell you to get your bangers out. Firstly, I'm not Gay. Secondly, I have no real fashion knowledge. Thirdly, fashion doesn't really interest me - but I just thought, and a few of my Twitter followers agreed - that it was time I made a post giving real men out there a chance to update their wardrobe for the summer.
So what can I tell you? Well, all my fashion knowledge comes from other people. Whether it be from a fashion blog, a magazine, friends or just from ogling people walking along the street; fashion is everywhere, and it's certainly something to be interested in. Over the last few years, men have been more and more conscious about their appearance. Wearing joggers and a tee just isn't enough to impress the ladies. You need different clothes for different occasions, you need smart wear and you need to learn not to wear trainers to every occasion. So here are some tips.
1) The Basics - always have a few tee's to go with every look, whether it be under a shirt or worn on it's own. Blocks of colour work well this season, with speckles and stripes all working their way into a man's wardrobe. Primark, New Look and Topman have a good selection this season. Keep underwear simple - brands like Calvin Klein are good. For socks, go for something more fun with different prints. Amazon offer cheap underwear deals.
2) Shirts/ Polo's - If you're going to wear something for a special occasion/ night out, where a shirt. A guys dress sense is becoming a lot more formal now, so it pays to have a decent shirt or two. For more relaxed, day-to-day settings, a polo is great. Havana shirts have also come back into fashion, and are great for al-fresco garden parties over the summer. Check Mr Porter for some cool designs.
3) Trousers/ Shorts - More and more men are ditching jeans for chinos, smart skinny slacks and summer shorts. This season, don't go for winter colours like Navy or Grey. Try something with a bit more colour. Maroons, reds and greens can be smart and casual, depending on the top worn. H&M have an extensive collection, but for something funky, check out TK Maxx. Shorts are popular too - don't go for 3/4 lenghts, leave them for your Dad. Linen is a popular choice, with Gap offering a great collection this season.
4) Coats - with the British weather, you never know quite how it's going to fair up. Trench coats are still in, but for smarter occasions, a blazer is a must. Bright colours for nights out with friends, darker colours for smarter occasions. Acne Menswear are fantastic, although Zara offer cheaper alternatives.
4) Footwear - espadrilles come and go, so if you are to buy a pair, pick a jazzy pair. Ones with stripes, spots or pastel colours will work well with the sun. New Look have a great collection instore, although Schuh offer a more durable range. Alternatively, swap military boots for boat shoes (Clarks are fantastic).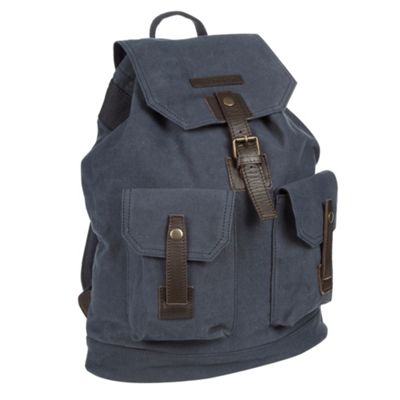 5) Accessories - the hat is back in fashion. Old fashioned straw hats polish off an outfit, along with a pair of sunglasses. I noticed Primark had a good collection, but for something more vintage, try charity shops. Bags are definitely a man thing now, so go for a drawstring satchel or a bright backpack. Forget shoulder bags and holdals. For evenings, bow ties are proving popular with the ladies, just make sure it matches your shirt! River Island have some great bags this season, as do Debenhams.
I could be wrong with the above advise, but it's definitely what I would recommend from what i've seen. Hopefully you'll be inspired to shop around. If you have any favourite shops/ products, please post them below, I would appreciate any feedback. And if you want any more advise, follow me on Twitter (@kieranwatkins)
Pictures from selected stores